We get that it can be overwhelming and challenging to start this type of project from scratch without experience. There are a lot of things you need to think about, organize, and stay on top of once you start doing live interactive events.
To help you avoid unnecessary complexity and risk, we've put together our proven production formats. Ready-to-use formats that we can produce with or for you within your timeframe and budget. If you are looking for something not listed here, rest assured that we can help you develop and pilot it. 
microlearning for large organizations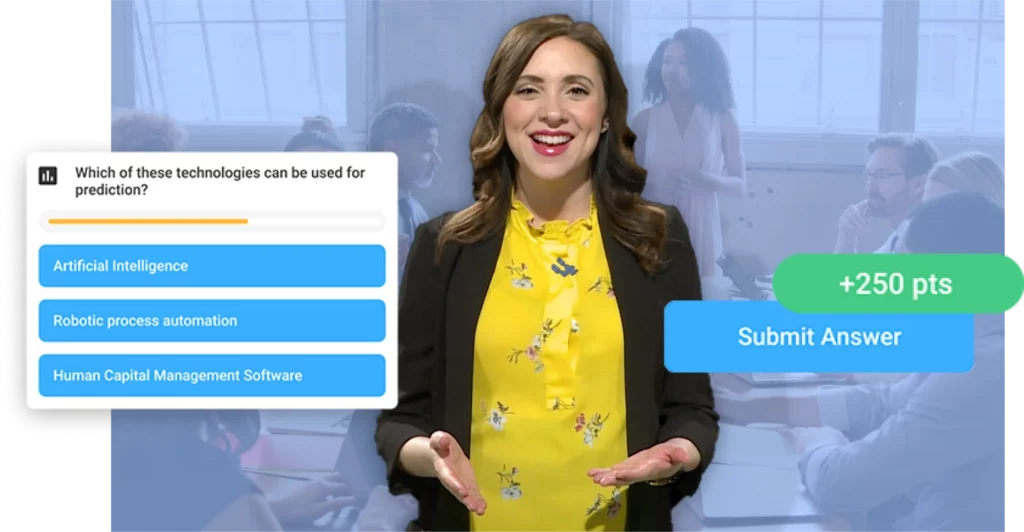 Based on our experience with highly successful live company-wide gamified microlearning projects, we have developed a format that any big organization can take and apply to their work environment. 
Use it to craft a highly successful live gamified learning & development (L&D) program in your organization. Engage your workforce with 20-minute trivia quiz sessions, covering any subject of your choice. Popular themes include digital literacy, cybersecurity, and market trends offered twice a week for up to 100,000 employees. With costs as low as 2 euros per participant, we'll revolutionize your employee development with Livery Gamified Learning.
Get started in just 6 to 10 weeks, with prices ranging from 100,000 to 200,000 euros (approx. 110,000 to 220,000 USD) for an 8-session project. Additional sessions cost 6.000 to 12.000 euro.
boosting live e-commerce conversions
Shoppable video offers several unique advantages over traditional e-commerce and physical retail, making it an essential part of any omnichannel strategy. 
Engage customers with interactive sessions hosted by experts, showcasing an array of products from fashion and wine to furniture and gadgets. Boost sales with suspenseful product demos, catwalk shows, unboxing experiences, and FOMO-inducing exclusive offers. You can include an open Q&A session with product experts, create a buzz with a quiz and leaderboard, offer loyalty points for participation, and so much more.
This format allows you to reach goals such as:
Reactivating your unengaged contacts
Data build to enrich your database and customer preferences
Revenue boosts through direct sales, upsells, and cross-sales 
Boost customer loyalty and retention
Shoppable videos are a no-brainer for e-commerce organizations. Our Livery Productions team can help you plan Cyber Sales festivals and events that convert unlike anything you've seen before.
The total operation cost for a shoppable event can be as low as 3,000 euro per event. But you can take your strategy to the next level by crafting your event in a way that is low-to-no cost or risk to you by leveraging supplier trade marketing budgets, offering exciting placement and promotion opportunities.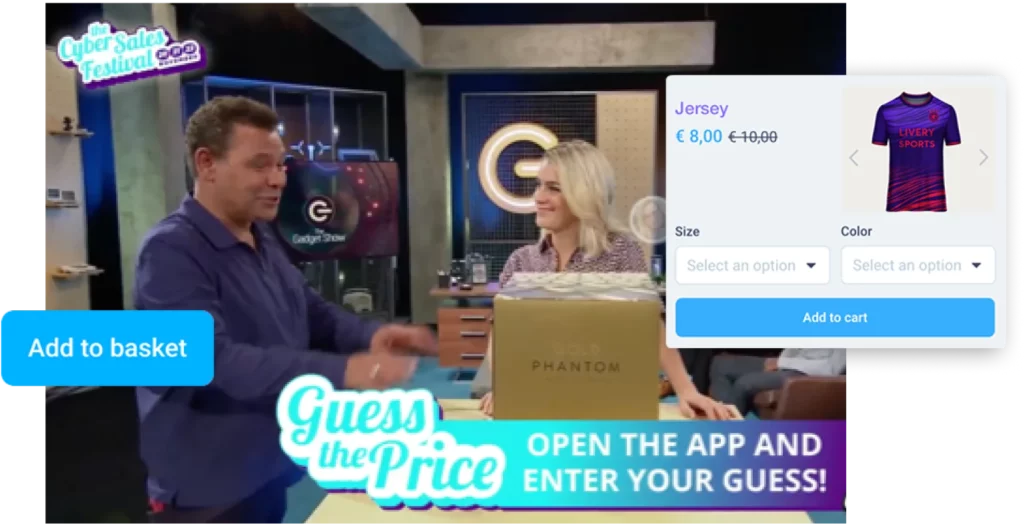 jump start:
customize
and go live
How we are 
adding value 

in custom projects
Next to our formats we do custom projects to unlock the power of live interactive video across industries. Once you've decided on your goal, there's absolutely a production strategy that can help you get there, to unlock new opportunities for growth, brand loyalty, and community-building.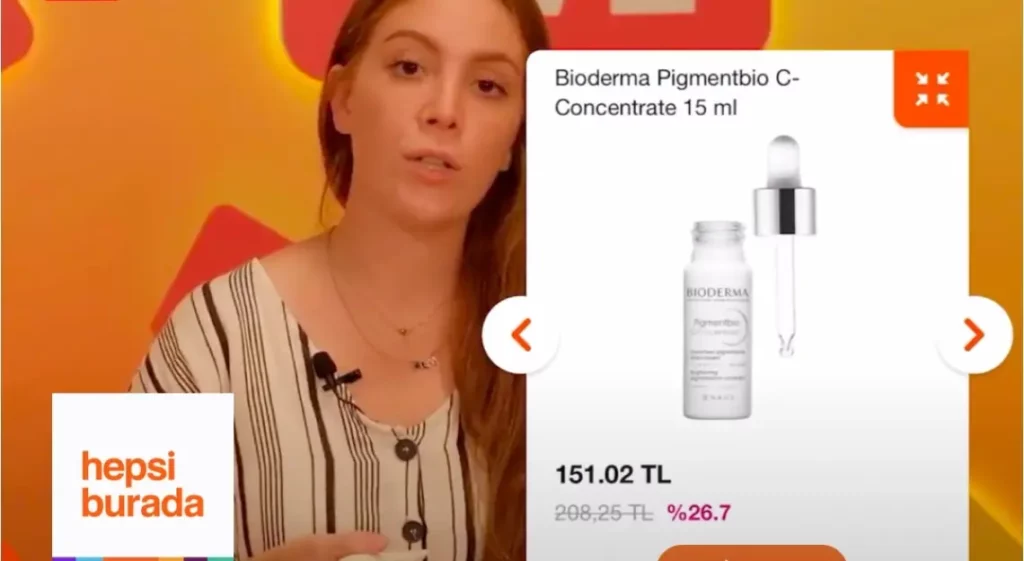 Live shopping is revolutionizing e-commerce. Interactive live video offers a unique opportunity for e-commerce businesses to showcase their products in real time, engage directly with customers, and provide personalized shopping experiences, fostering a deeper connection and building trust. 
Adding gamification to the mix helps viewers put down their distractions and stay even more active and engaged. You'll see increased sales and customer loyalty. How do we know for sure? The truth is in the data. Live video commerce results in conversion rates of up to 30%, which is up to ten times higher than conventional e-commerce. Research also shows that highly engaged consumers spend 60% more per transaction [source, source].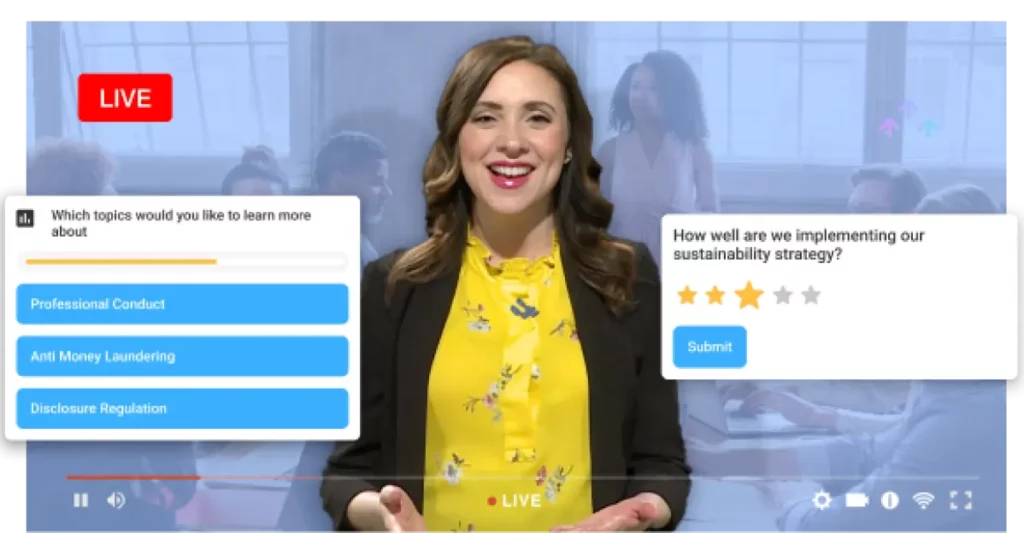 corporate Learning & Development
Interactive live video productions transform online learning by providing direct interaction between instructors and learners to better structure each session. 
Real-time quizzes, group discussions, and live feedback sessions enhance the learning experience, making it more engaging and effective. Research has shown that gamification makes people learn with less effort and that it increases the ability to learn new skills by 40% [source]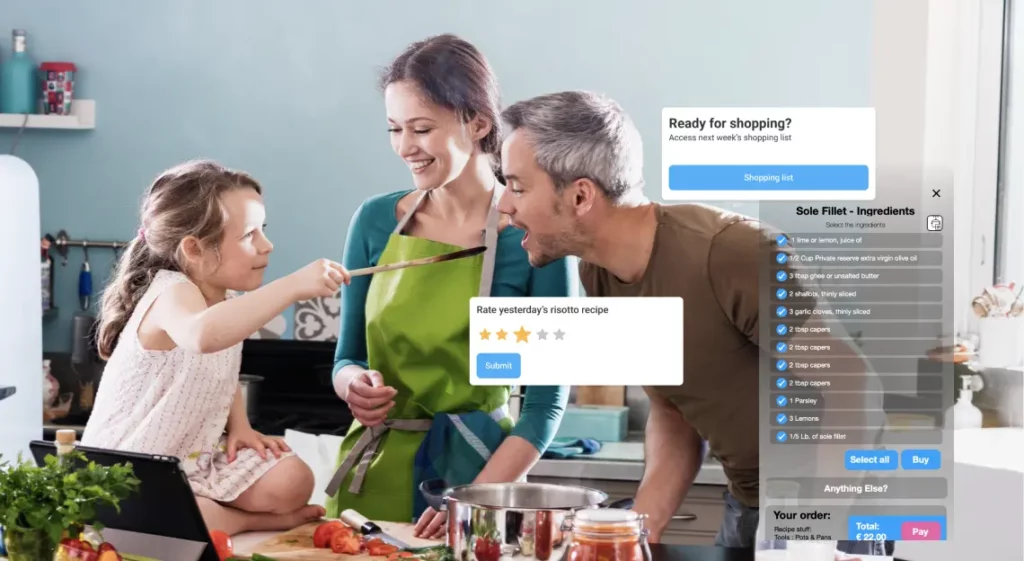 Interactive live video productions offer media publishers a powerful tool to connect directly with their audience, bridging the gap between passive viewers and loyal subscribers. 
Use interactivity tools to convert viewers into contacts (boost registrations), (re-)activate existing contacts, gather valuable (real-time) user data, and maximize revenue with in-stream monetization options. Think about hosting live interviews, Q&A sessions with authors or content creators, behind-the-scenes glimpses, and more, fostering a deeper sense of community and increasing audience engagement and retention.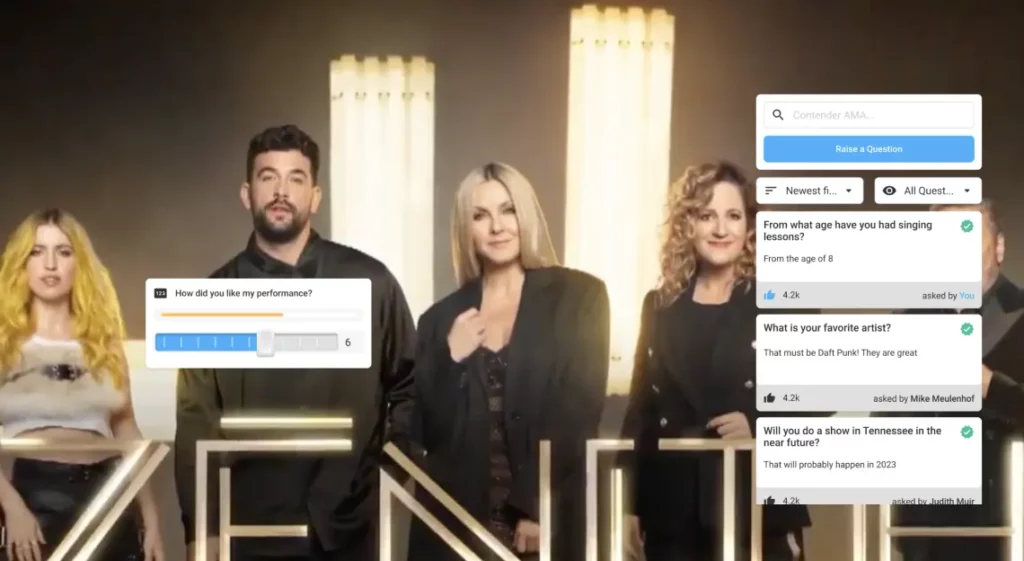 For the media and entertainment industry, interactive live video productions elevate the at-home viewing experience and offer incredible business opportunities. Through additional monetization options, data enrichment, and full content ownership, the possibilities are endless. Offer live watch parties, interactive quizzes during broadcasts, and real-time interactions with cast members to create a shared and engaging experience for viewers, boosting show popularity and fan involvement.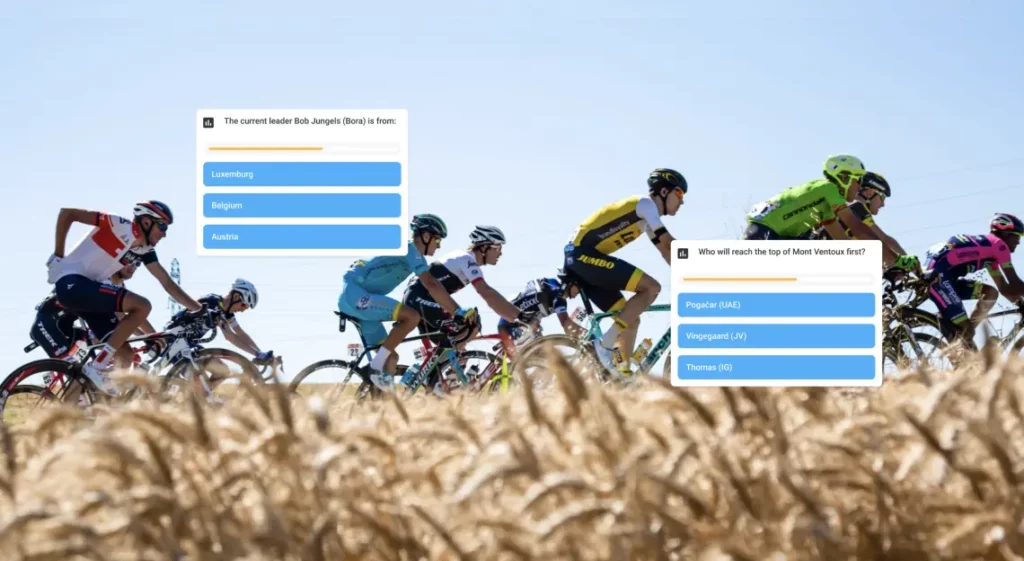 Active and engaged viewers become loyal fans quicker and more often. Leverage interactive live video productions to create an immersive fan experience.
Add live commentary, offer virtual meet-and-greets with athletes, sell tickets and merchandise within the stream, create exclusive pay-per-view events, and let fans make interactive game guesses and predictions to engage with their favorite teams and players. You'll boost fan engagement and loyalty in no time.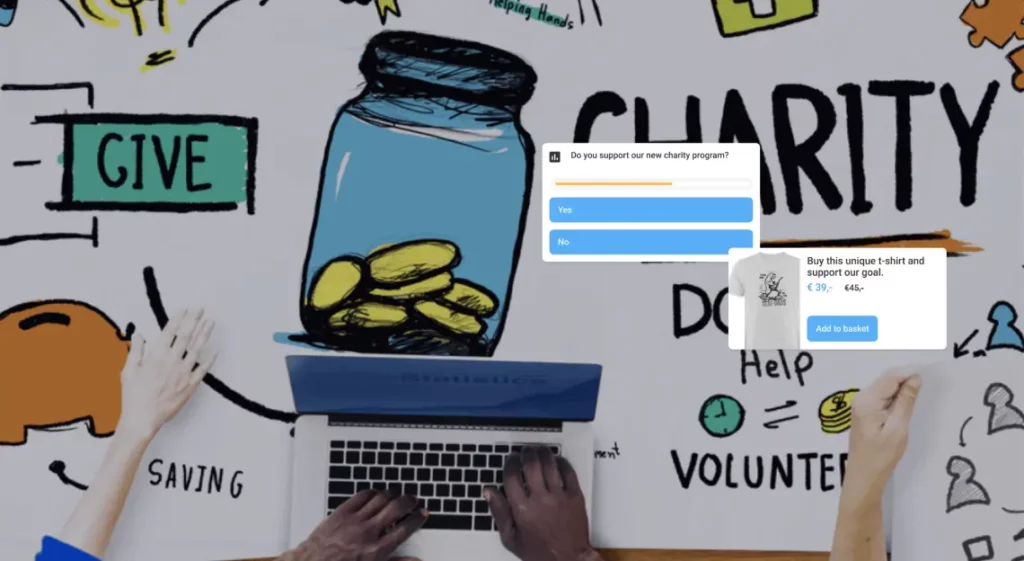 For charitable organizations, interactive live video productions offer a powerful platform to showcase their causes, share success stories, and directly engage with donors and supporters. Live fundraising events, real-time progress updates, and interactive donation drives can inspire more significant contributions and support.