For over a decade we have worked on many exciting projects with innovative and leading companies in gaming, sports, e-commerce, education and media. We are proud that these companies trusted us to be their partner for making their interactive live events a success. We can't communicate about all the projects we have been involved in but fortunately there are some that we may share with the world.
For some projects our teams were end-to-end responsible. Strategy, production of live interactive video and technology all have been taken care of by production teams within Livery Productions and our colleagues within Ex Machina Group. Others have been co-creations with partners and internal teams of customers or were projects we had a more operational role.
Productions were both delivered via customer owned media but also on platforms like Twitch and alongside TV shows, online games, events and Discord.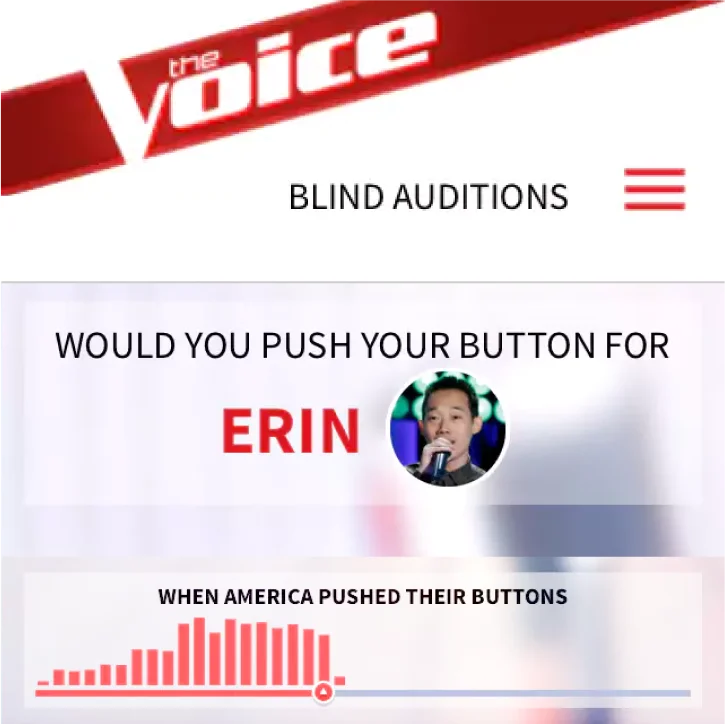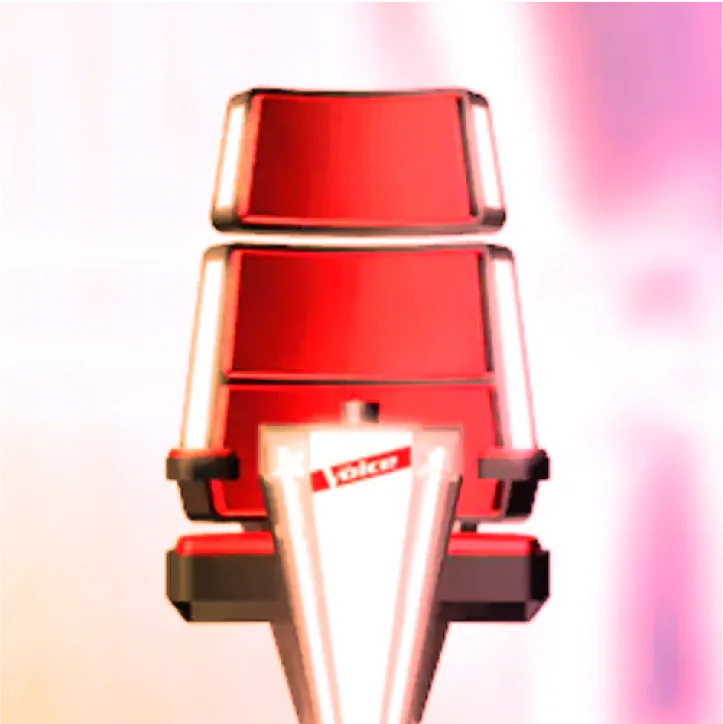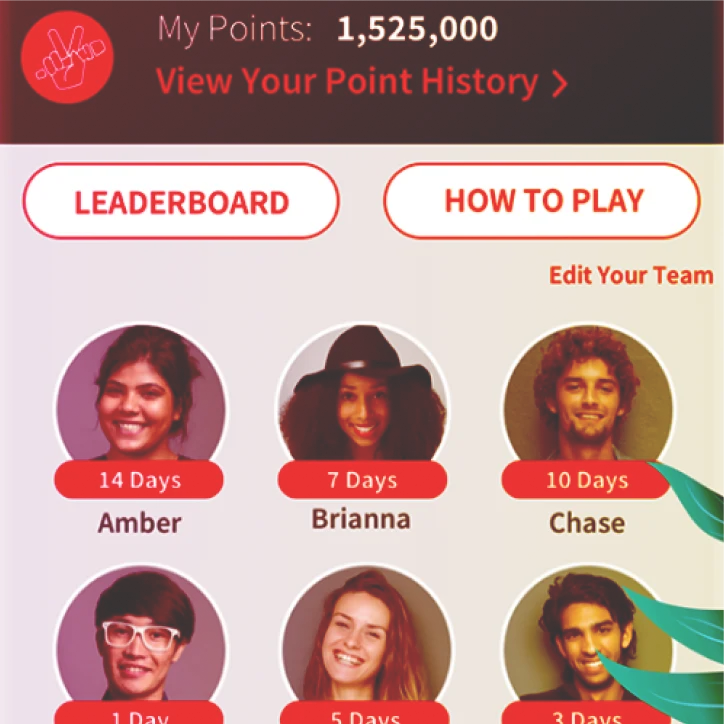 Second screen projects:
The voice home coach

&

others
We partnered with Talpa to create the first ever second screen experience for The Voice which also was the first second screen app for a TV show ever made. App users could watch live behind the scenes, turn chairs and vote on your favourite candidate. Millions of 'The Voice'-fans around the world use the world's biggest second screen app that engages them in new and innovative ways. The app was used by more than 20 broadcasters around the world, Broadcaster has been using multiple versions of our app for the voice for more than 10  seasons.
Ex Machina group had delivered the technologie, advised on production and monetization and have supported operations teams for broadcasters around the world. We have not only delivered second screen projects for The Voice but also for more than a dozen other game and talent shows including What Do I Know, 1 versus 100, Deal or no Deal, Quizmaster, America Got Talent, don't ask me and DQIVJ.  These projects have been delivered to customers like Channel 4, RTL, M6, ITV, NBC, TF1, FOX, Orange, Red Bull media., ProSiebenSAT 1, Azteca, VTM, ZEE and Globo.
Shopable video projects:
Ali gala

Alibaba's 11.11 and

Amazon prime

global shopping festivals
Alibaba truly is one of the frontrunners if it comes to Interactive video. By adding e-commerce overlays on top of live streams, Alibaba enables consumers to buy products instantly. Innovation is a key driver in keeping the viewers surprised year on year: whether it's about offering mini-games which can be played to earn discounts or the innovative user interfaces (scan a QR code, just shake with your phone and the product is ordered). 
Key of "Double Eleven" is the combination of live entertainment (artist performances, fashion shows, games, etC) with interactivity, offering viewers a seamless entertainment experience with the option to buy the products featured in a show or endorsed by celebrities. We have helped the Ali Gala production team to further improve the interactive experience of the show using our many years of experience in creating interactive experiences for talent and gaming shows for broadcasters and our gamification projects for e-sports and gaming brands
.
Since 2009, Alibaba has been monetizing the concept of an annual Shopping Festival. Over the years, it turned a 1-day festival for singles to buy something for themselves on Single's Day (Nov 11) to an international shopping festival with a 3-day window. Each year, the event kicks off with the Ali Gala, featuring artists like Pharell, Katy Perry and Taylor Swift. For many years 11.11 broke all records with a Gross Merchandise Value (total turnover) growing to U$ 84.5 billion in 2021 (yes: billions, that is!).
Other shoppable video projects have been done for Amazon's Prime Day, Turkish leading e-commerce company Hepsiburada, Denmark's specialty retailer Hobbii and Bethesda games to name a few.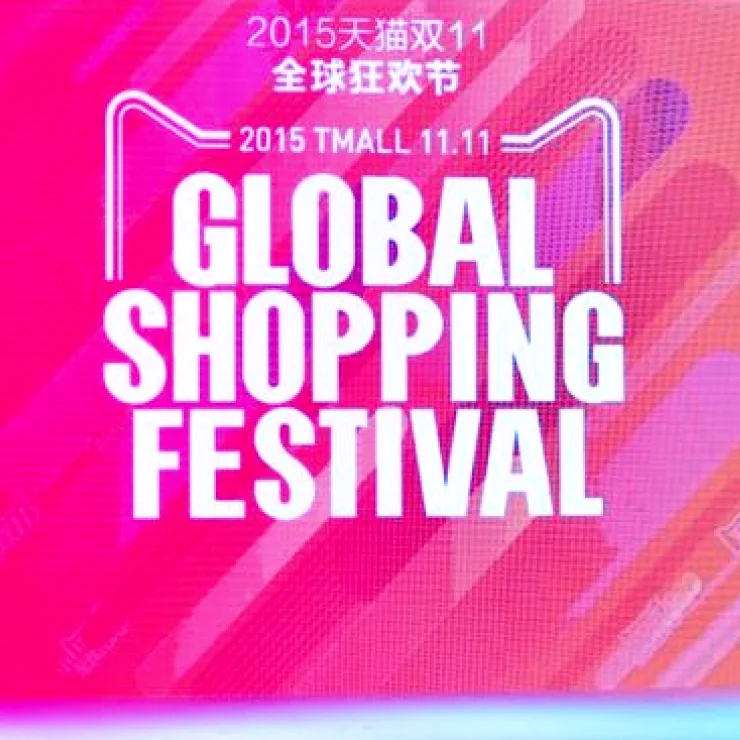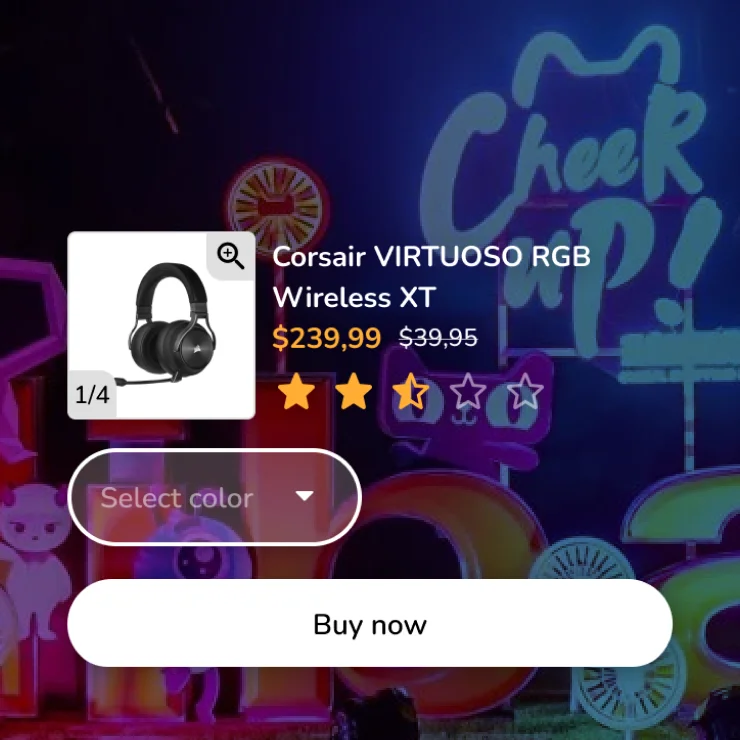 from advice
to full-service
live interactive video
production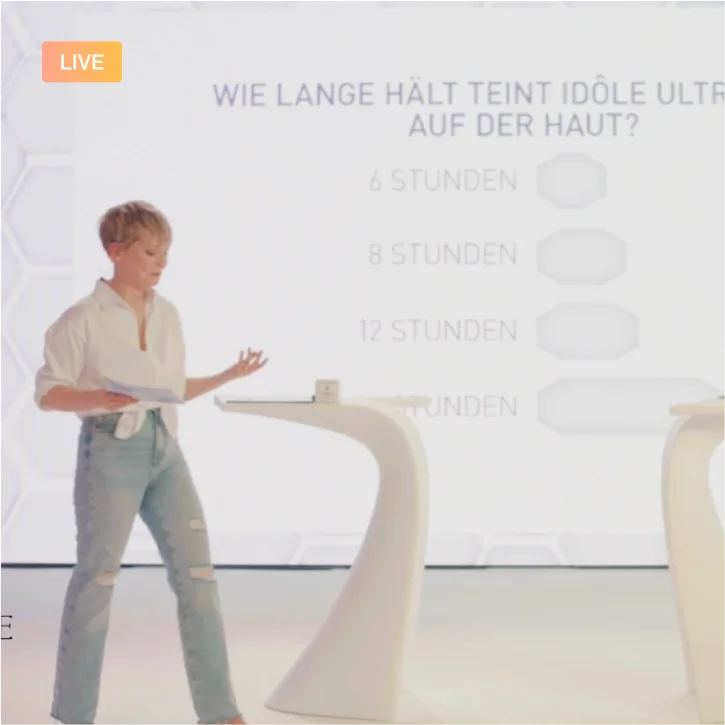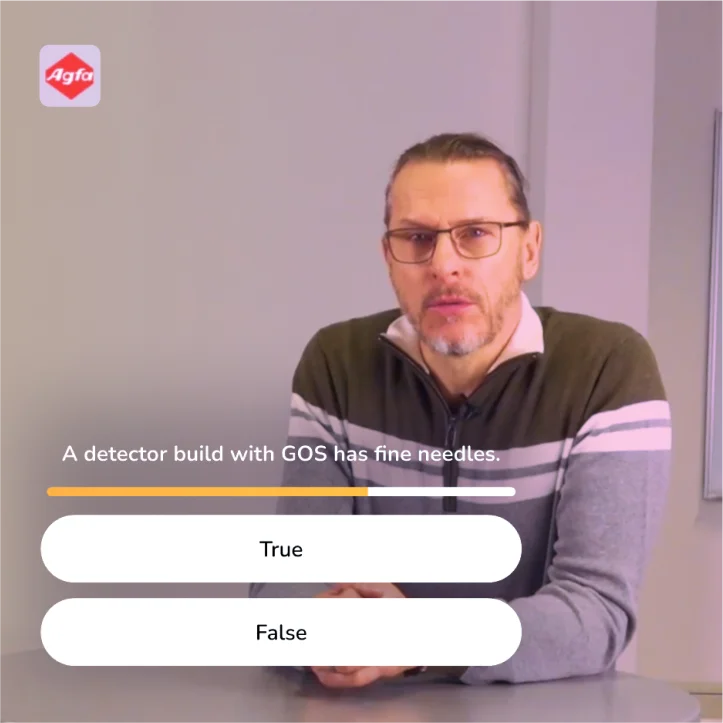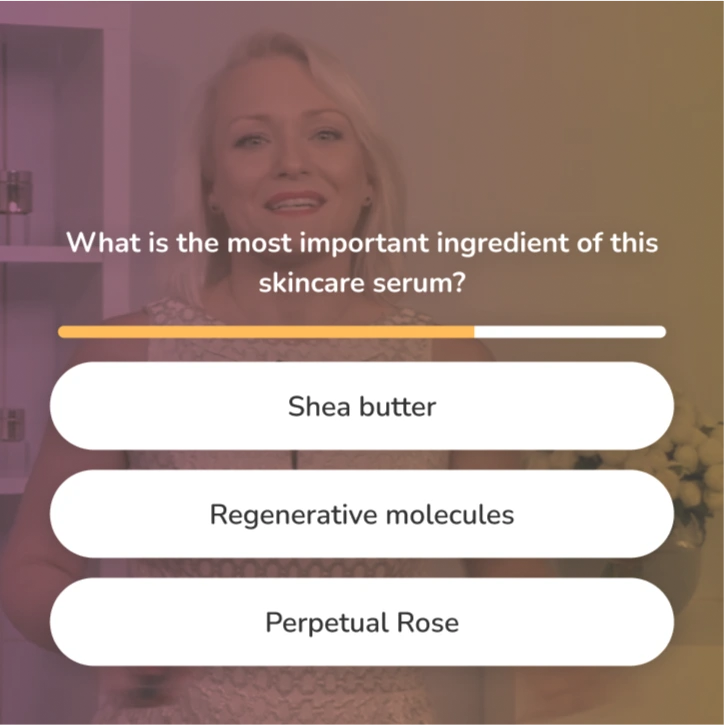 Livery gamified learning (white label):
Lancôme

,

AGFA

&

Global consultancy companies
We have supported our customers in what they call the next generation of corporate learning. Although – or maybe because – Livery was originally developed for gaming and entertainment it worked out to be a great platform for delivering interactive, live videobased learning to large teams in short episodes.
We have helped our customers create a wide range of interesting and successful interactive learning sessions. Technical training for service engineers, monthly sales training for distributors, training for new products fashion are just a few examples. 
The biggest succes amongst our L&D customers that we have seen is when our customers have used our platform for delivering company wide gamified microlearning programma's. For a example as a series of 16  20-minute trivia quiz session about digital literacy offered twice a week to more than 10.000 employees. Each session focused on strategically important topics like robotics, 5G, artificial intelligence. Employees reviewed the content before the game started and results of the games were used as input for L&D planning. By talking about courses available for employees in the company it also had a role in discovery of learning opportunities and for inspiration to take advantage of it. On top if this it contributed to a better understanding of the companies strategy and the building of stronger culture within the company. 
Our L&D customers include some of the larger global consulting and pharma companies next to companies like Ecco shoes and Leather products, Enexis energy and Agfa. 
Online live tastings:
The tasting games
Gamified live tastings offer a delightful experience, blending regular tastings with exciting blind tastings, inspired by popular wine events. The positive response from both professionals and consumers led us to expand this concept to include various food and beverage categories like cheese, tea, whiskey, beer, and more delicious treats.
As pioneers in this field, we've taken on numerous projects, handling everything from start to finish. One standout project was with e-licious, a top online wine retailer in Europe. Our goal was not only to create a great experience but also to gather valuable data, helping them serve their customers even better in the future. Our tastings featured products like chocolate, Spanish tapas, cocktails, cheese, and French treats, tailored for both company events and private sessions.
The success of gamified live tastings also caught the attention of the professional market. Working with Holland's biggest food and beverage trade show, Horecava, we organized tasting sessions for catering companies, restaurants, bars, and other industry leaders. These tastings showcased an exciting range of products, from innovative vegetarian options to delightful cocktail bar selections, exquisite wines, and authentic Spanish specialties. Plus, we created personalized tasting game projects for respected companies like Akamai, Nestle, Sandvik, and Coca-Cola.
But we didn't stop there – we had more creative ideas! We explored gamified live blind tastings to introduce new products in collaboration with supermarket brands, delivering a captivating experience for consumers. And in one comprehensive project, we achieved trade marketing, research, and loyalty goals, leaving supermarket customers thrilled.
Join us in the enjoyable world of gamified live tastings, where you can have a blast while discovering new flavors. Let's elevate your brand's presence and build strong connections with your audience. Whether you're a seasoned connoisseur or a curious food enthusiast, our gamified live tastings promise a mouthwatering adventure that will leave you wanting more!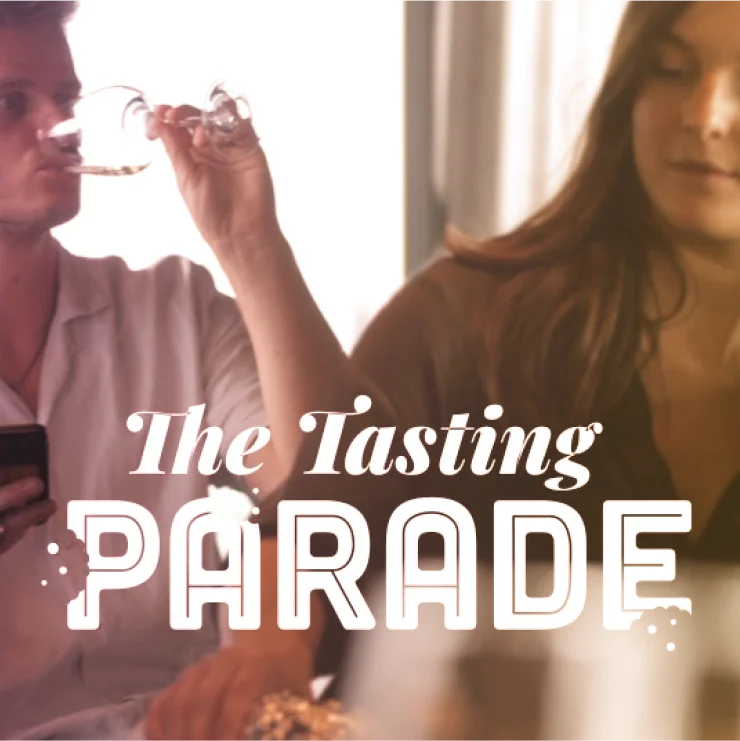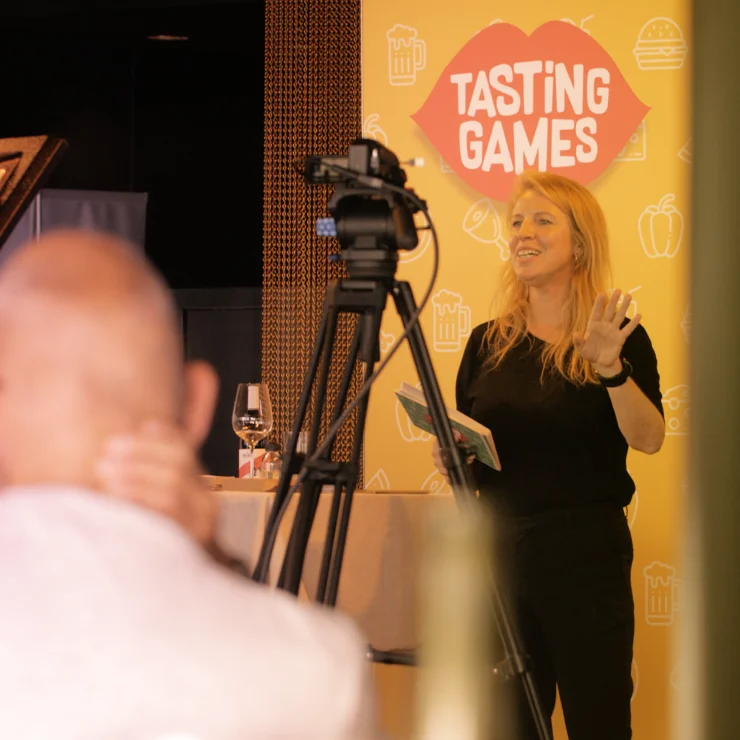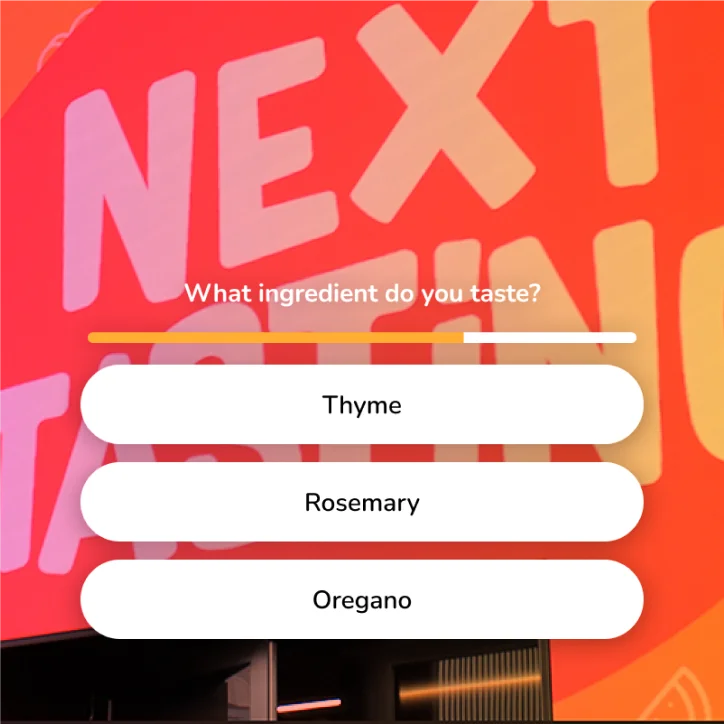 we help you create
the best and biggest
live interactive video
experiences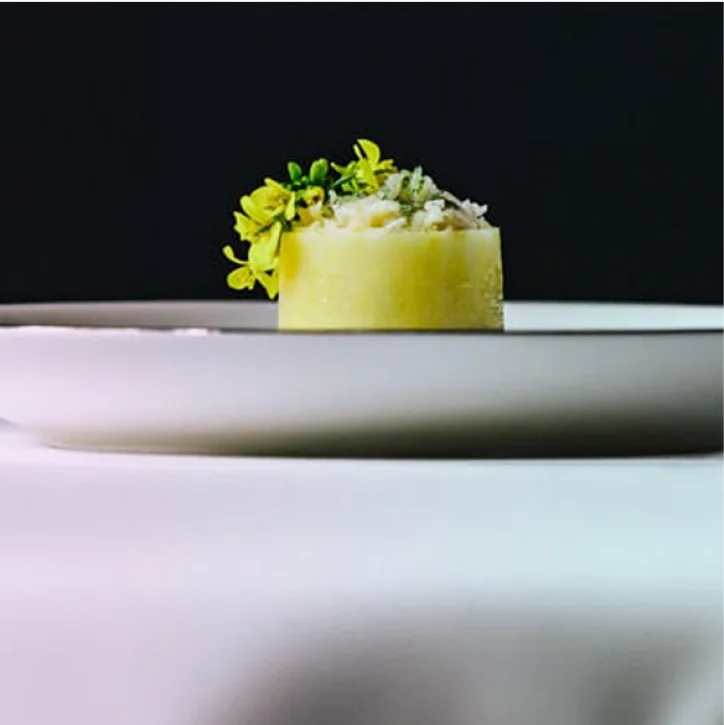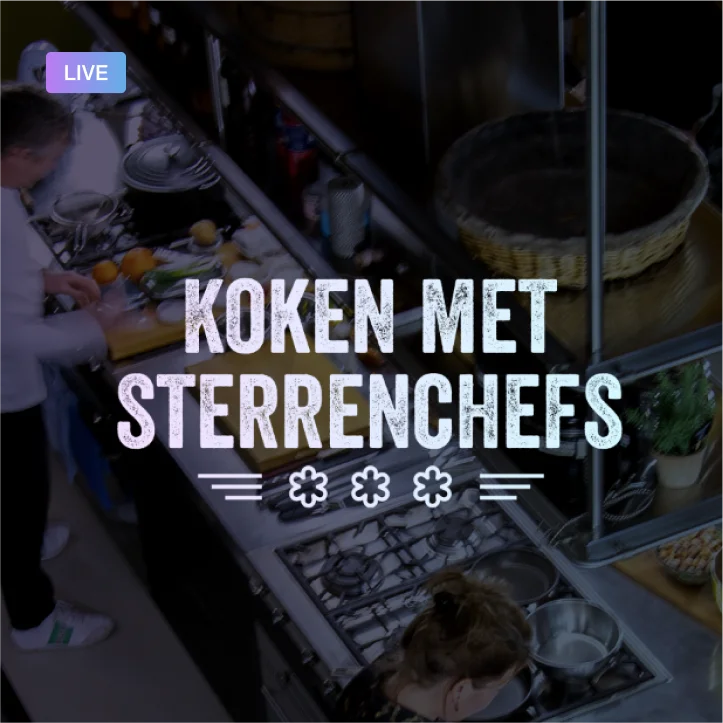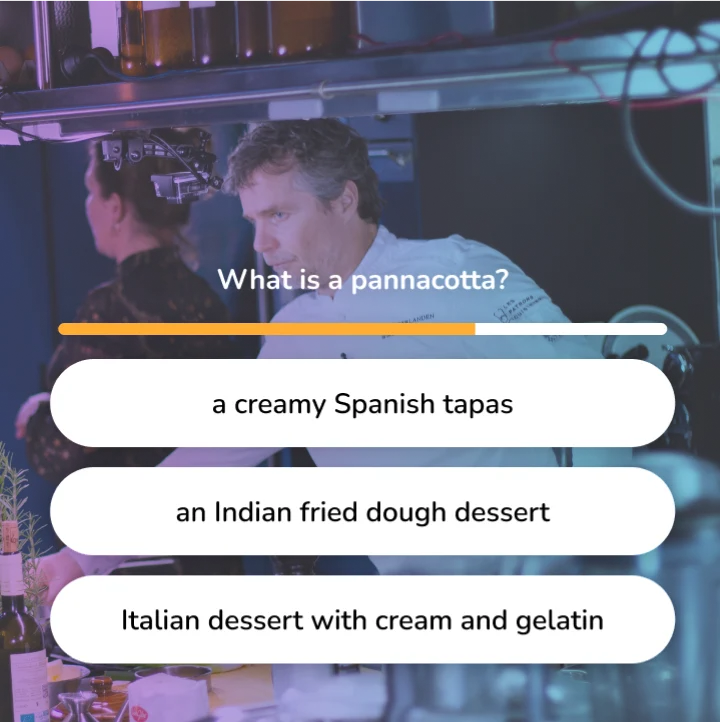 Masterclass
cooking with michelin star chefs

and hands on practical

Daily cooking

shows
Introducing Masterclass Cooking with Michelin Star Chefs, an interactive live cooking experience led by renowned chefs and their teams. During a 3 to 4 hour session, participants are guided to cook amazing food right from their own kitchen. To join, simply check the broadcast schedule, select an event, and order the box with chef-selected produce. The box will contain all the fresh and finest ingredients for the interactive cook-along dinner party, delivered to your door on the event day.
At the scheduled time, participants join the live session on their computer or tablet and cook 3 to 5 course dinners alongside the chefs. After each course, you get to enjoy the delicious food you've prepared. These cooking masterclasses offer a delightful way to learn from experienced chefs, sharing insights on favorite ingredients, cooking techniques, personal hacks, and more. The learning experience extends to produce, special techniques, and ingredients through quiz questions. During the show, you can interact with the chef and their team via live Q&A and chat.
Livery's production team organized a series of successful cook-along masterclasses in 2021, making it an inspiring, educational, and fun experience for at-home 'Michelin' chefs.
Another offering, the Daily Cook format, is designed for healthy and sustainable living. This live interactive cooking companion format focuses on daily healthy food, dinner planning, and easy grocery shopping. It's an inspiring and educational daily cook-along show, perfect for at-home cooks who want to know what they eat amidst their fast-paced lives. Also known as "karaoke cooking," this format provides an enjoyable way to stay healthy and enjoy cooking every day.